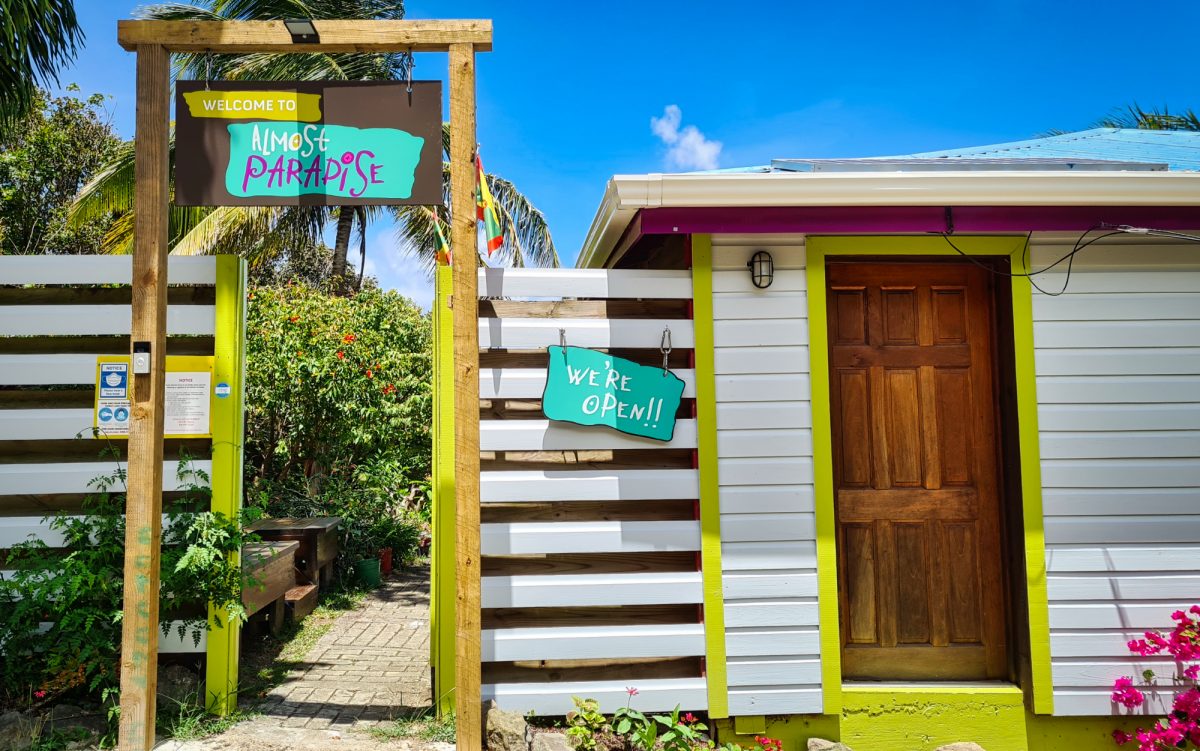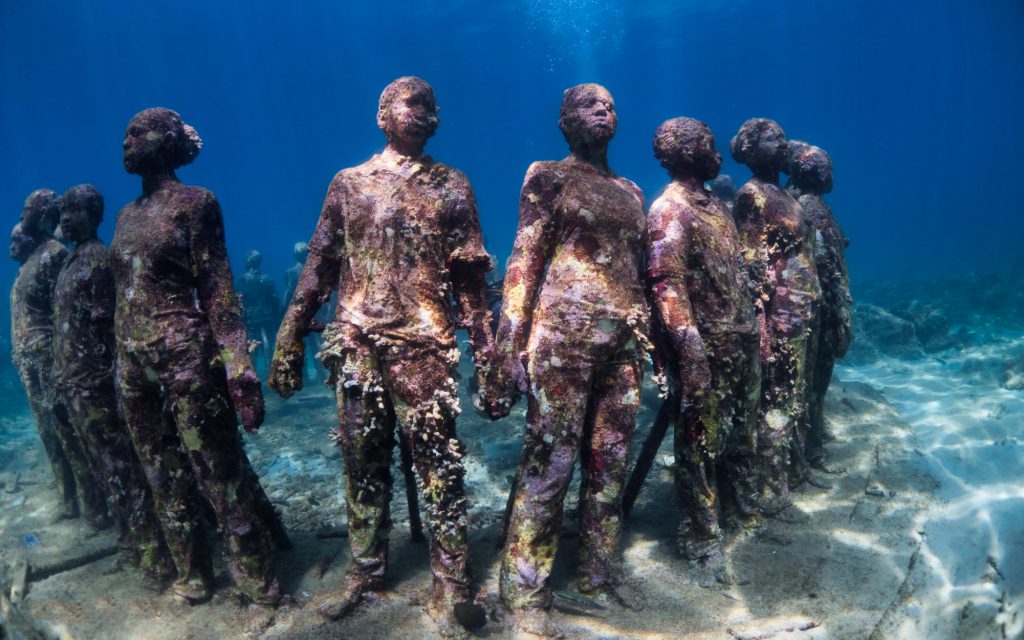 One step closer to
paradise
Let us welcome you to our very special cottage retreat on the north western tip of Grenada, nestled in the beautiful countryside of St Patrick's.
With five semi-eco self-catering holiday cottages and stunning views of the Grenadines, we offer unique and private accommodation for those looking to relax and unwind.
Our on-site restaurant and bar is available to guests for breakfast, evening meals and beverages. Enjoy a variety of wholesome, homecooked food using fresh, local ingredients.
With the beach a five minute walk away, numerous local trails to explore, and help and advice always on hand for more adventurous excursions, we're certain your stay with us will be Almost Paradise!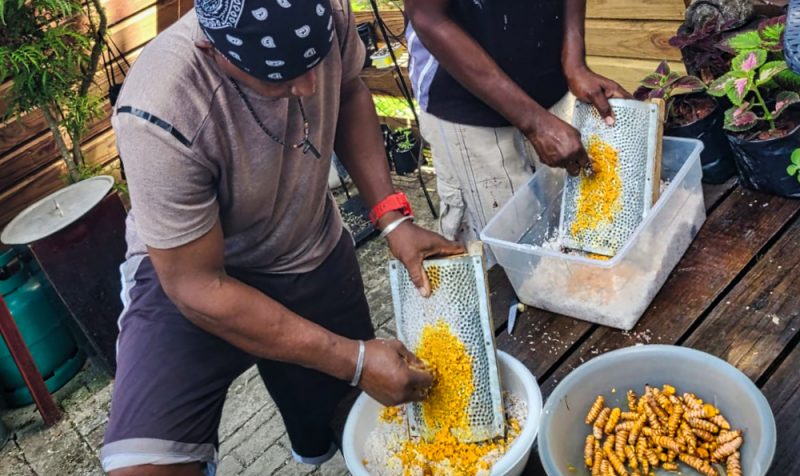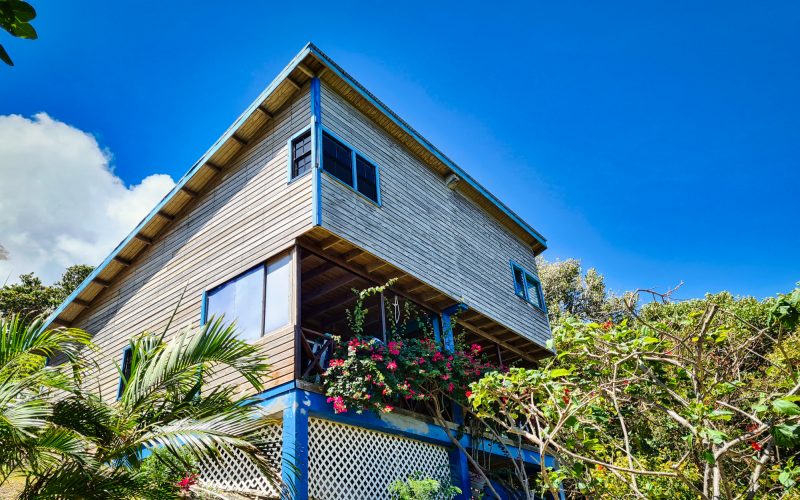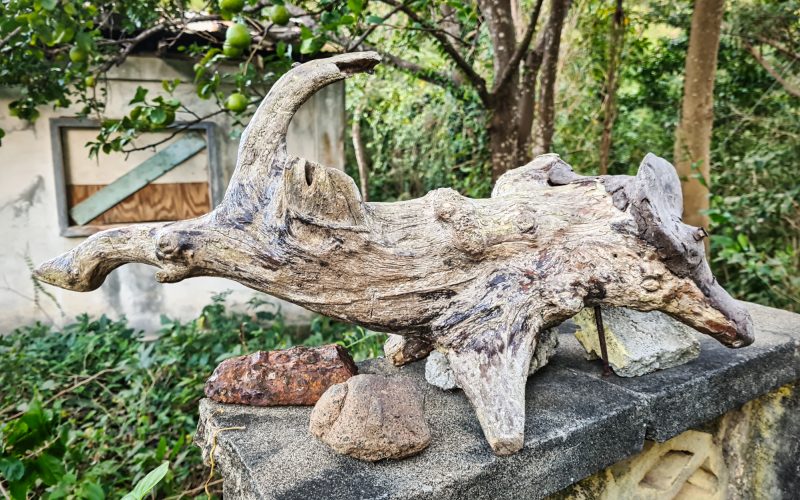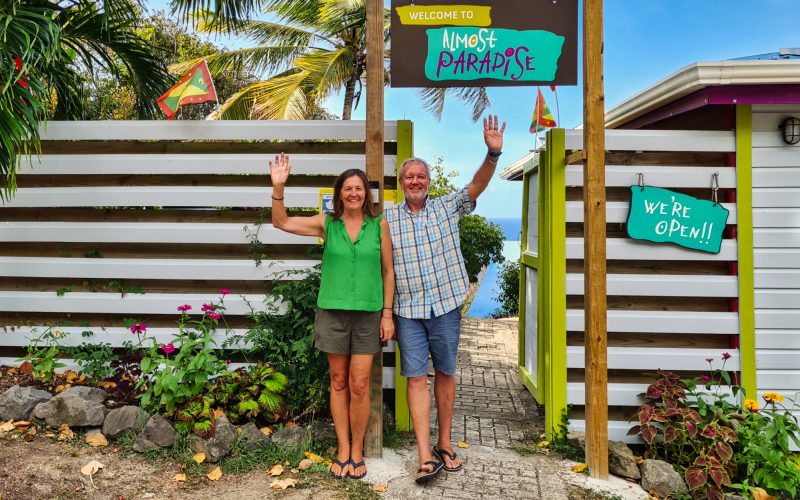 Meet Lucinda and Rob
In late 2020 we became the excited new owners of Almost Paradise, eager to build on the hardwork and passion of previous owners Kate and Uwe.
Keen sailors, we were visiting Grenada for the 2020 Sailing Week and totally fell in love with everything the island has to offer – so much so that within one year, and despite the global pandemic, we had moved here and begun making Almost Paradise our own.
Our hope is that we can help all our guests make a few cherishable memories during their stay with us – if you leave with a smile, we'll know we've succeeded!