Our cottages
Take a look at our spacious self-catering cottages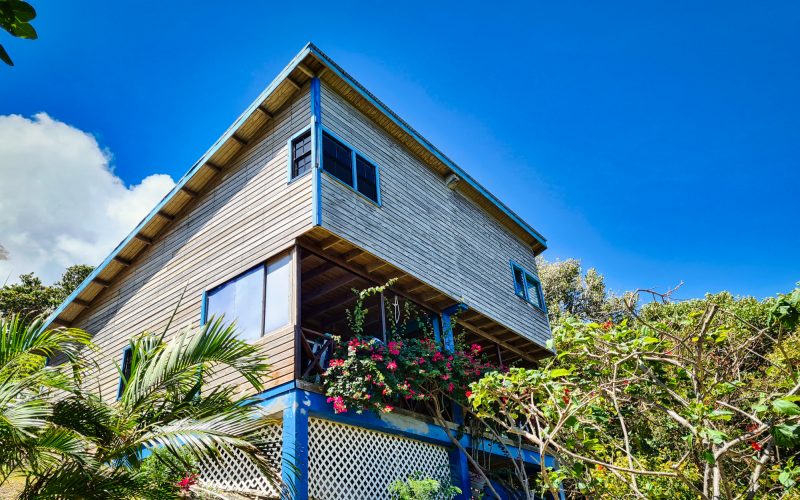 Almost Paradise consists of five semi-detached self-catering cottages situated on a lush half-acre hillside that offers stunning views while ensuring privacy for our guests.
Four of the cottages feature one bedroom with a queen-size bed, while the fifth cottage includes two bedrooms, one queen-size and the other a double.
As an eco-friendly resort, we are continuously making improvements to reduce our impact on the environment. Currently, all of the main lighting is run by solar energy, we collect rainwater for use during the dry season, and we are improving the gardens to encourage more local wildlife and to grow more of our own fruit, vegetables and herbs.
The orientation of the cottages and our position on the north of the island means we have no need for air conditioning – the natural trade winds are almost constant and provide a cooling breeze all year long.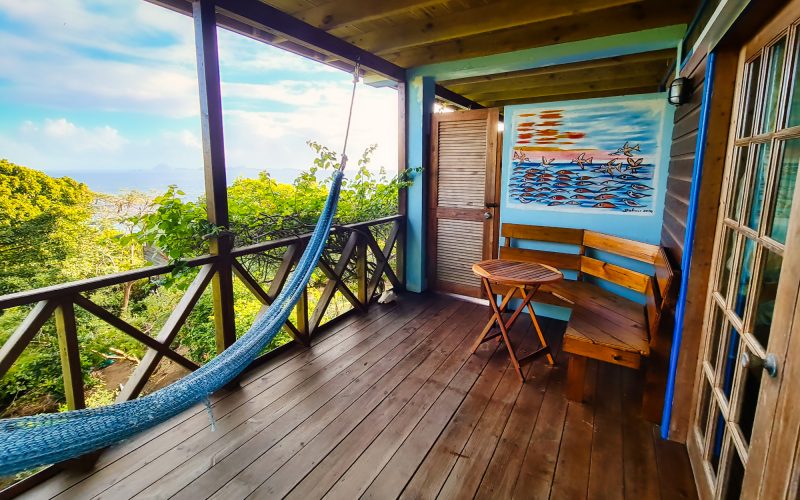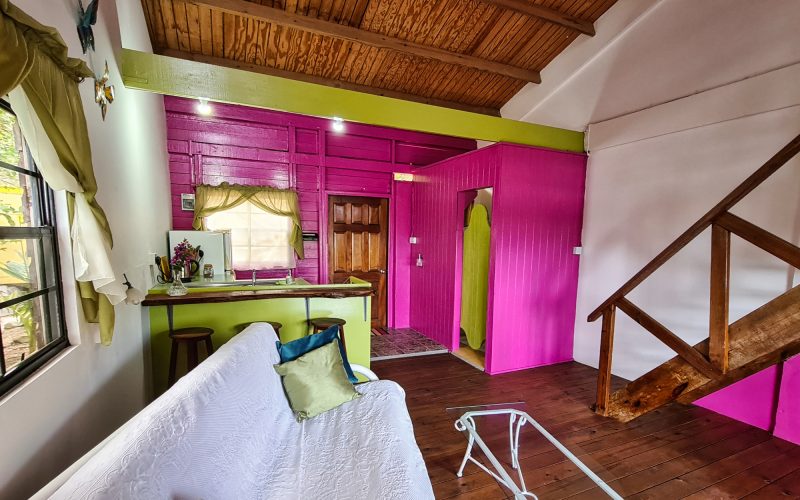 Butterfly, Fish, Hibiscus and Hummingbird one-bed cottages
Our four spacious cottages each feature a roomy loft bedroom with queen-size bed, open plan living space with kitchenette, and a private balcony with table, chairs, hammock and sea views.
Each cottage also has a private, heated outdoor shower – night or day, rain or shine, this is a something to experience!
If needed, additional beds* can be added to the living space to accommodate larger groups.
One bedroom cottage rates
| Number of guests | Daily rate | Weekly rate (discounted) |
| --- | --- | --- |
| Two | US$ 129 | US$ 798 |
| Three* | US$ 151 | US$ 934 |
| Four* | US$ 173 | US$ 1070 |
Last updated: April 2021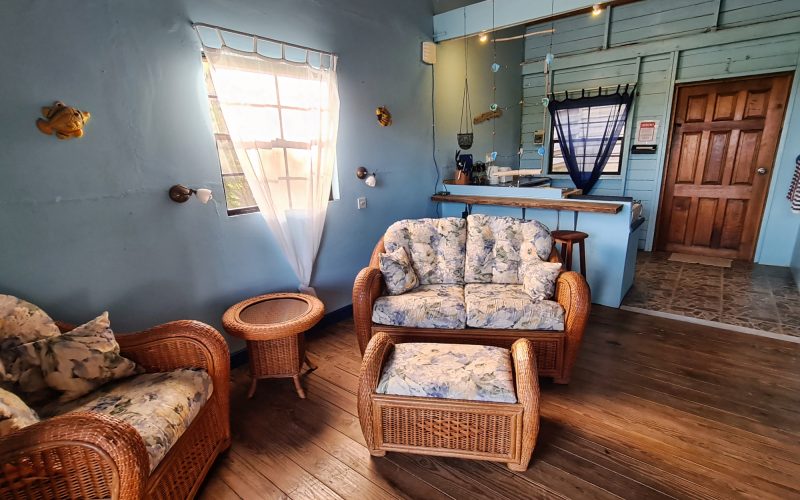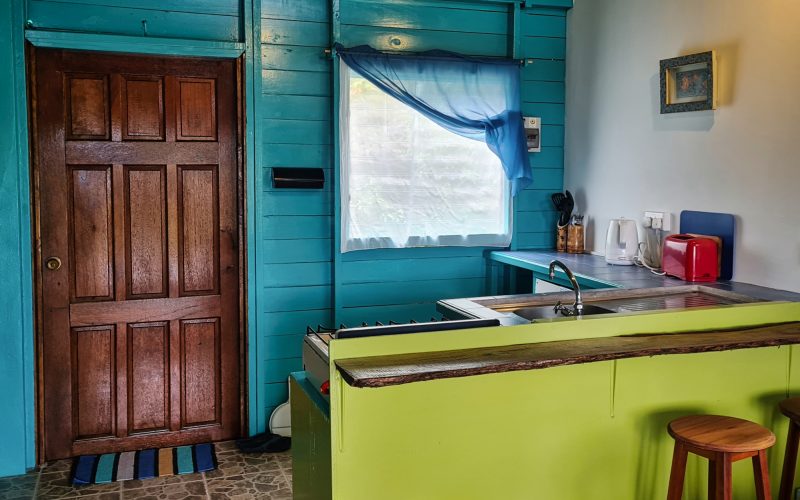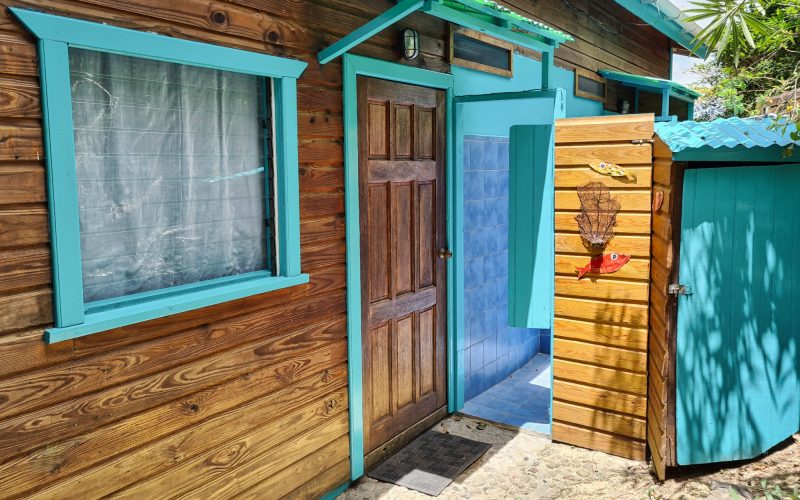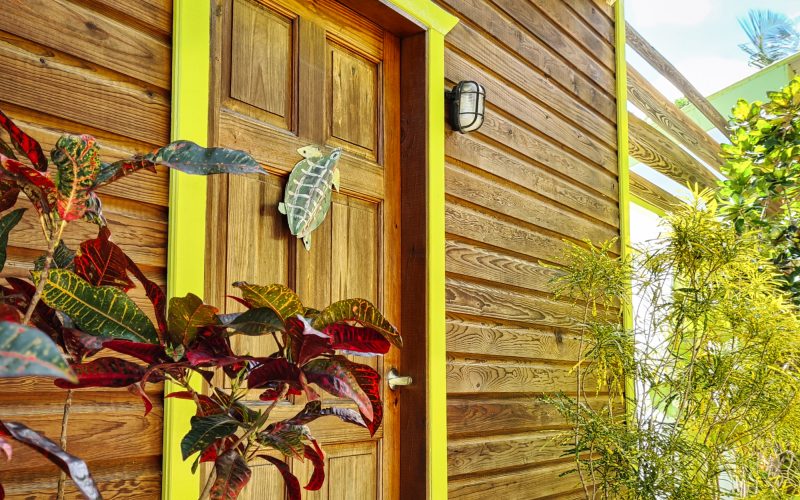 Turtle two-bed cottage
Our two bedroom cottage features a master bedroom with queen-size bed and a second bedroom with double bed. Both bedrooms have ensuite facilities.
The open plan living space includes a kitchenette and seating area, and a private balcony features table, chairs, hammock and sea views.
A private, heated outdoor shower is also available.
Two bedroom cottage rates
| Number of guests | Daily rate | Weekly rate (discounted) |
| --- | --- | --- |
| Two | US$ 145 | US$ 898 |
| Three | US$ 167 | US$ 1098 |
| Four | US$ 189 | US$ 1198 |
Last updated: April 2021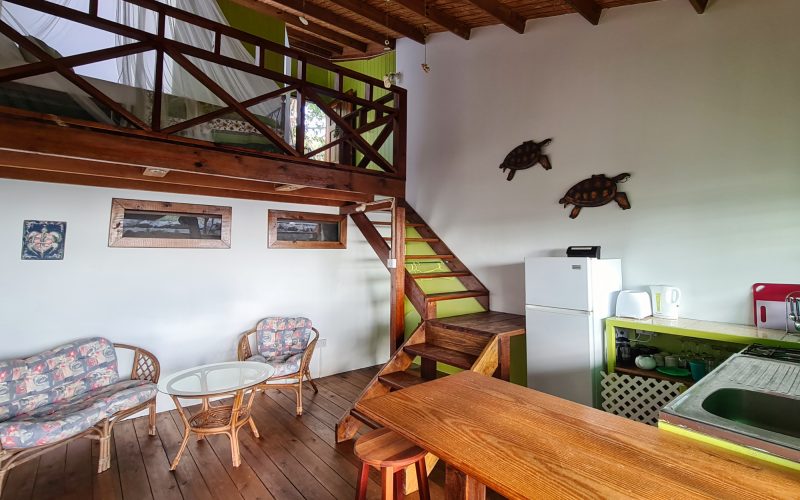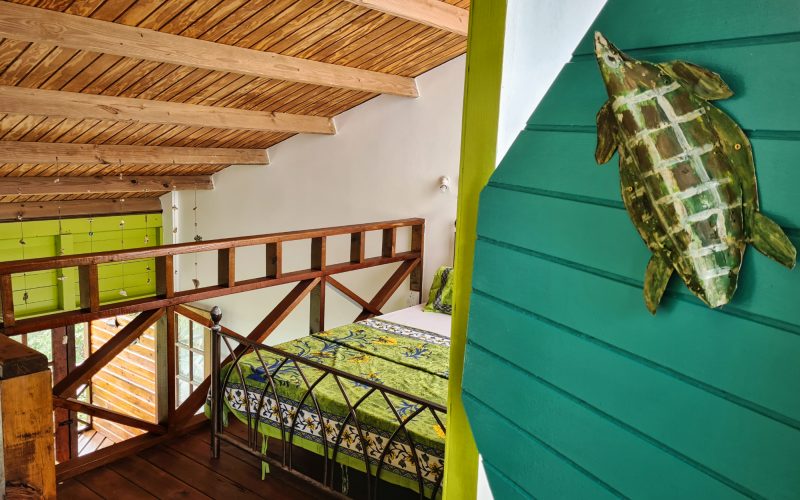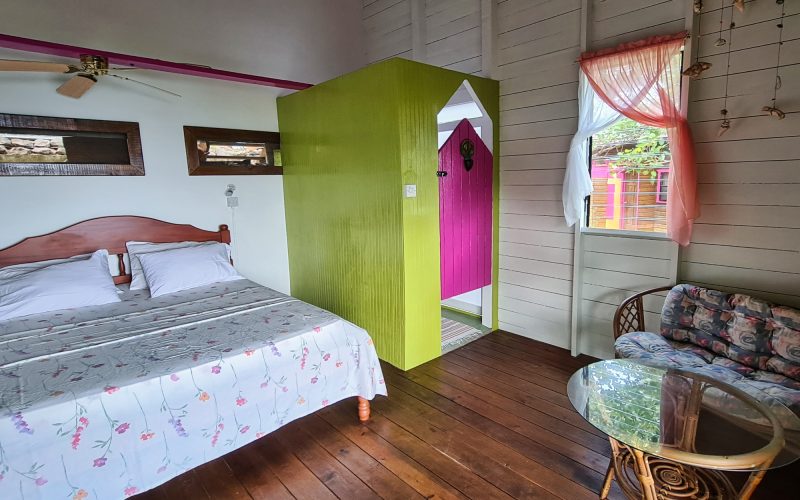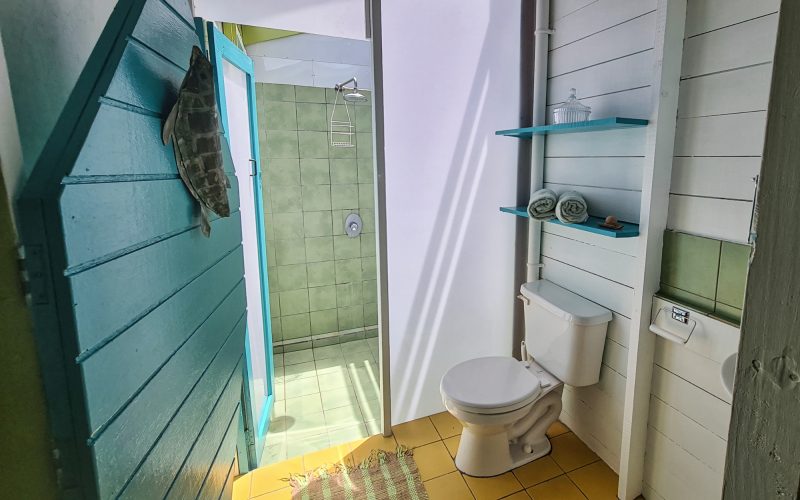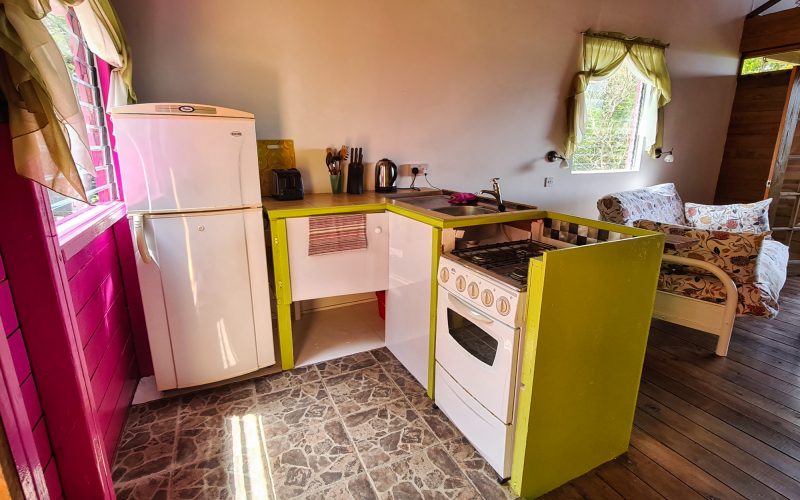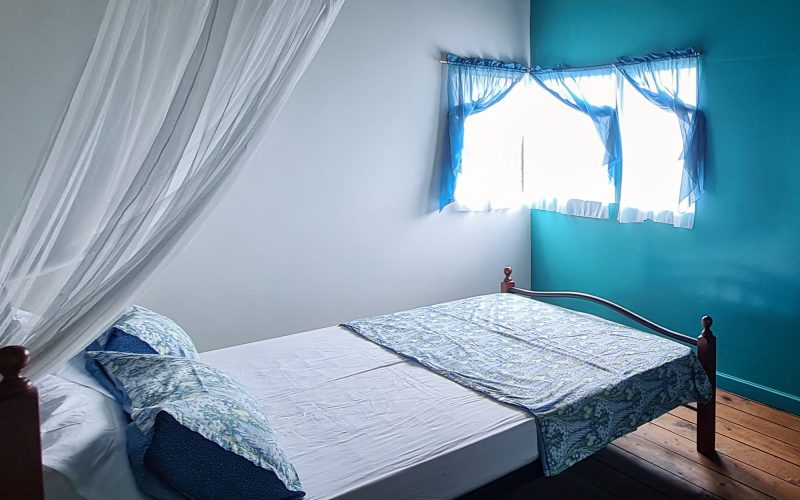 Included services
We ensure each cottage is stocked with milk, tea, coffee and cold water ready for your arrival. For those that stay for a week or more, we supply a breakfast basket to cover the first few days of your stay.
All bedding and linens are provided, with towels changed every two to three days, and bedding changed weekly. Beach towels can be provided on request.
We also provide a daily cleaning service, except on Sundays and public holidays.
Guests can enjoy access to free WiFi while onsite, as well as access to our restaurant and bar.
Booking terms
To secure your accommodation, we require a 25% deposit, refundable up to 14 days prior to arrival, with the remainder to be paid on or before arrival.
We accept Visa or Mastercard, exchange rate typically EC$ 2.76 = US$ 1.00.
Minimum booking is for three nights. No-shows, late arrivals and early departures will be charged in full.
Prices listed are for double occupancy, with extra beds available for each cottage at US$ 22 per night per person. Single occupancy rates are available on request.
Children are more than welcome at Almost Paradise, we do however advise that those under the age of 10 are supervised at all times due to the hillside nature of the site.
For more information on booking with us, please see our booking information page.