Explore Grenada
There's a lot to see and do in Grenada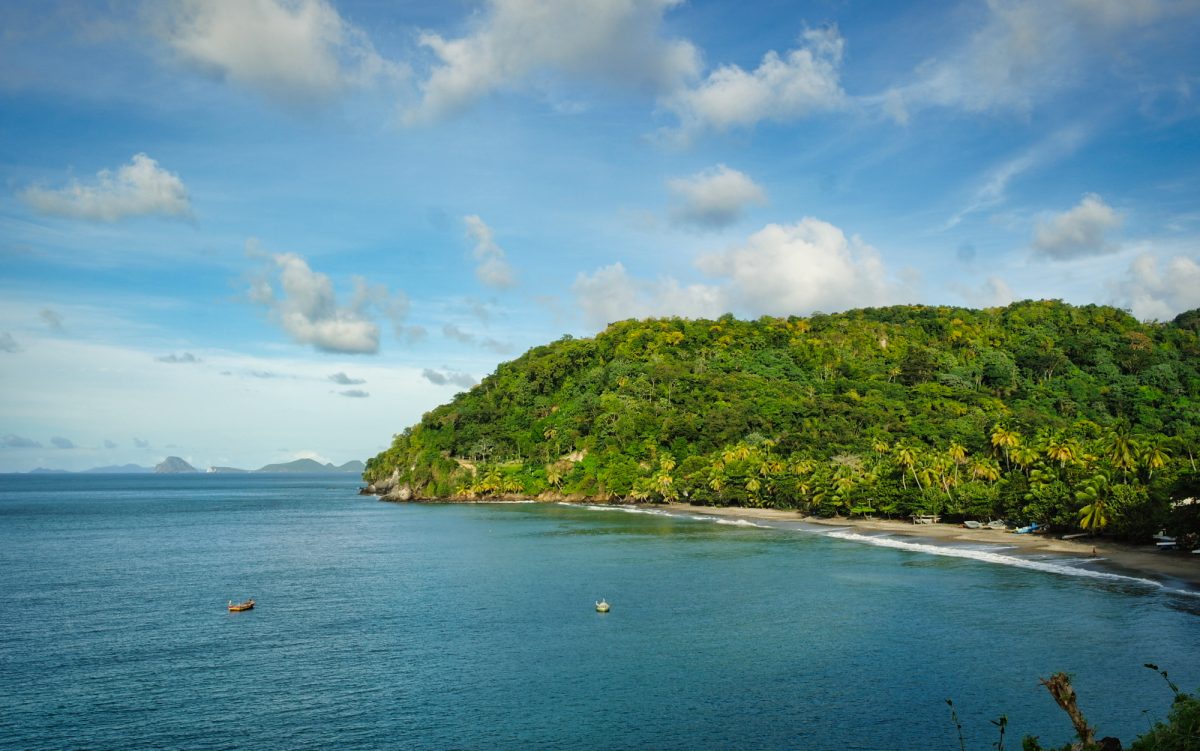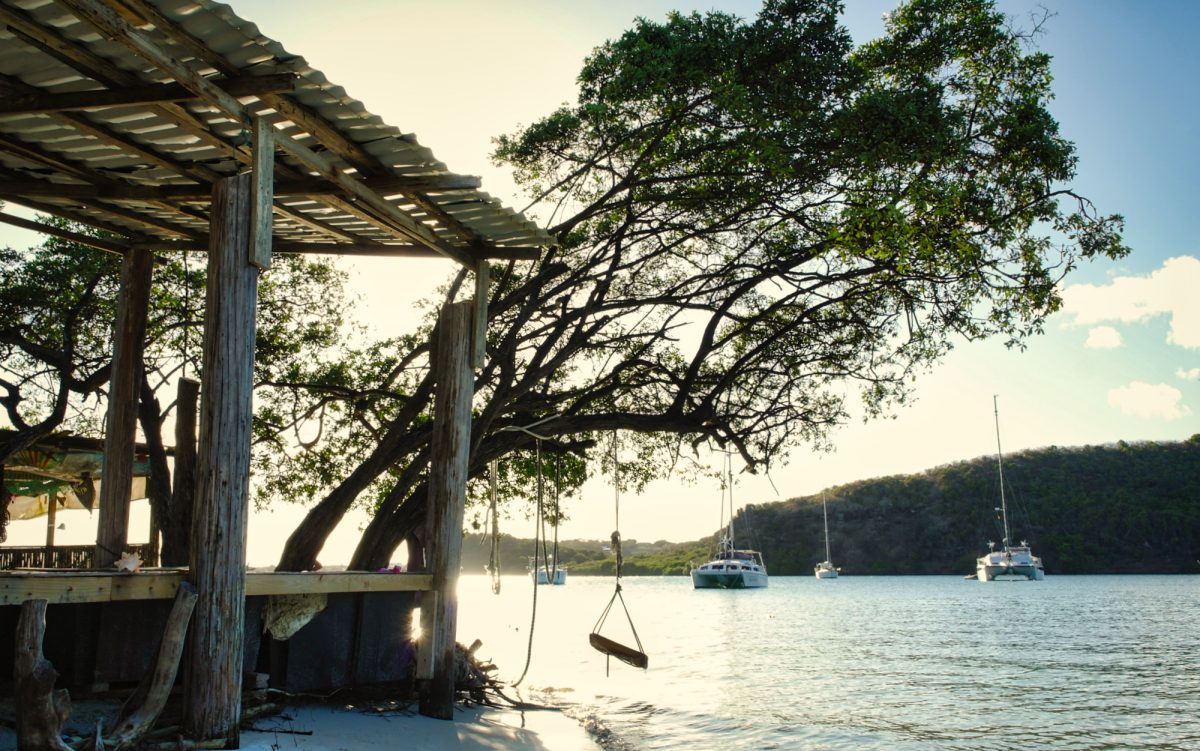 The north of Grenada offers a quieter, more relaxed Caribbean experience with many naturally beautiful sights to see.
There are several nearby beaches to enjoy – including Levera Beach, a key nesting beach for leatherback turtles – and guided hikes along back roads or the coast, to sulphur springs or into the rainforest. From February to May, it is even possible to watch whales from our cottage balconies!
Beyond its natural beauty, the north of Grenada also features a number of historical attractions – including Amerindian stone petroglyphs (carvings) at Duquesne and Mount Rich, and the oldest functioning water-propelled rum distillery in the Caribbean – as well as boasting award-winning organic chocolate production, a nutmeg processing station, and the Goat Dairy Project. Plus, enjoy Gouyave's weekly Fish Friday Festival, St. Mark's monthly Food Festival (every last Saturday), the Easter and Christmas beach parties at Bathway Beach, and the atmosphere of Grenada's 10-day Spicemas Carnival in August.
For supplies and other purchases, the town of Sauteurs is a pleasant walk away, and for those willing to venture further, we highly recommend driving an hour down the west coast to spend a day in St. George's (the island's colourful capital), where you'll find markets, shops and numerous places to eat.
And this is just a taster of things to do in Grenada! Below you will find a little more information on some of our favourites…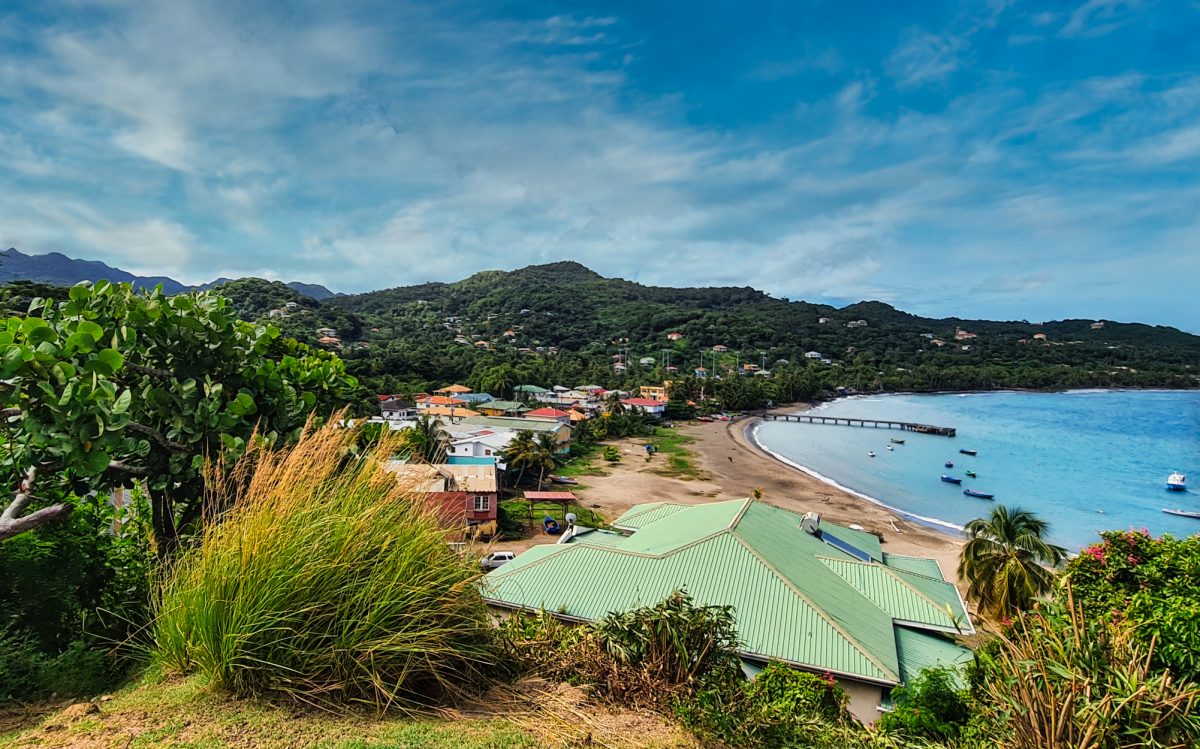 Sauteurs
Just a 25 minute walk away from Almost Paradise is the hub of the north: the colourful fishing town of Sauteurs.
With a French name that literally translates to 'Jumpers', the town is best known for its grim history: In 1651, local Caribbean families elected to throw themselves off the 130ft-high cliffs that line the coast rather than surrender to the advancing French army!
Nowadays the area is perfectly safe and the residents are especially friendly – it has a relaxed village feel, especially in the late afternoon when the locals come down to relax.
As well as supermarkets and a number of shops that sell fresh produce, there is a local market on Friday mornings.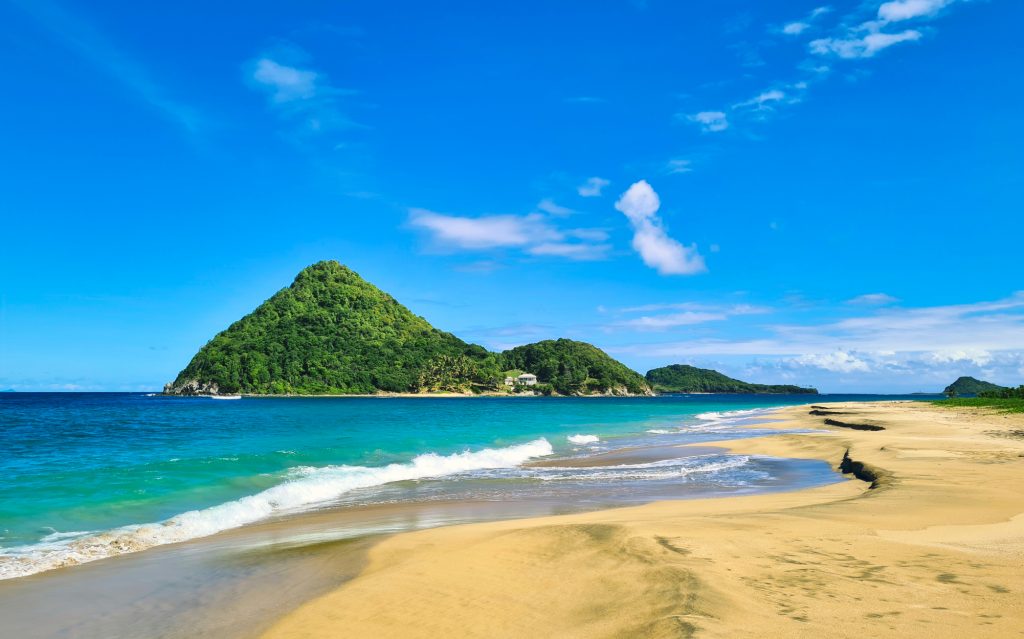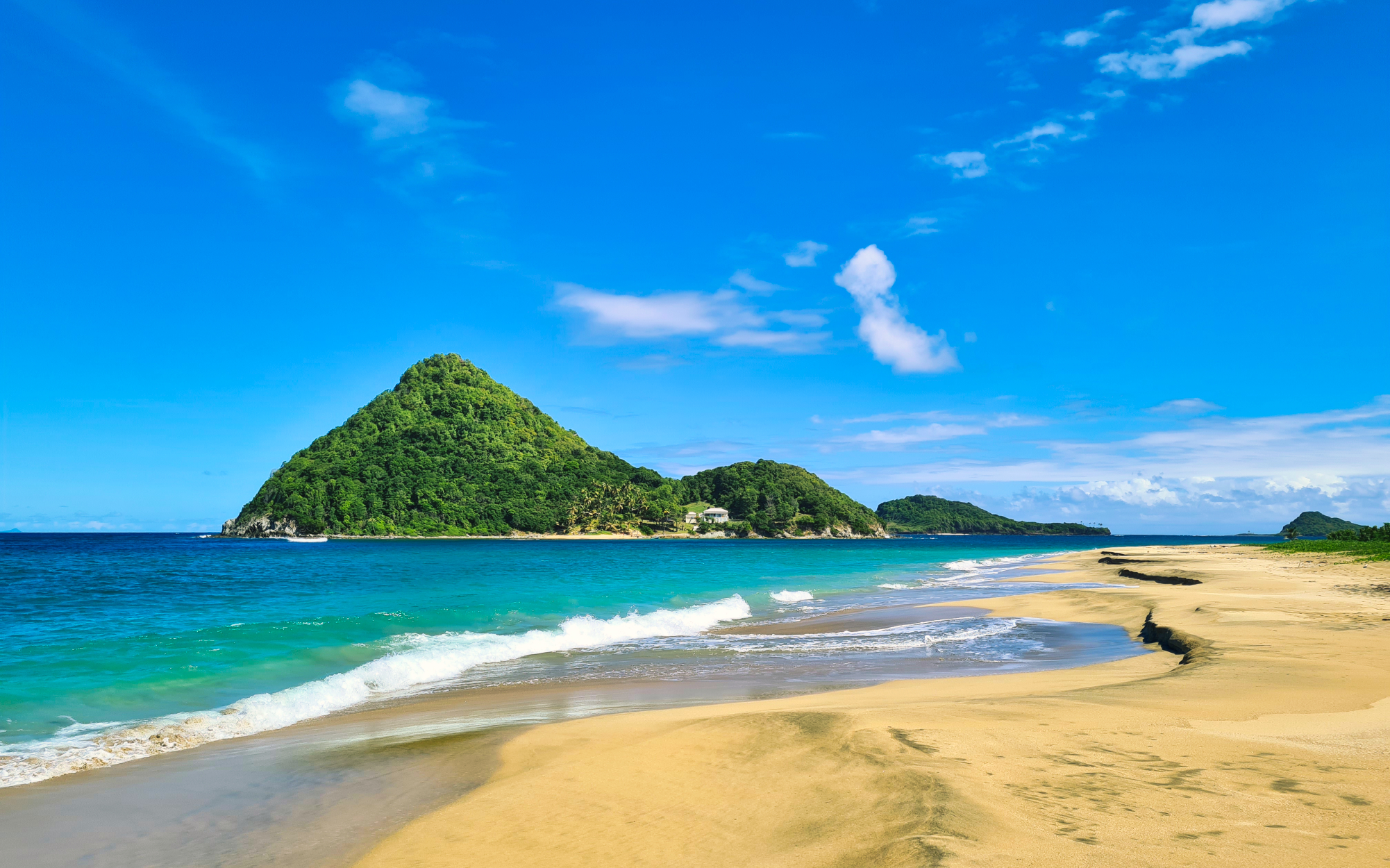 Levera Beach
One of the main nesting beaches for leatherback turtles in Grenada, Levera Beach – part of the Levera National Park – is just a 15 minute drive east from Almost Paradise.
During turtle nesting season (March to June), it is a prohibited area and permission is required for the purpose of turtle viewing. We can apply for you to volunteer during these months should you wish to help. This would be with Ocean Spirits which is a non-profit group with a focus on protecting the sea turtles that visit Grenada.
Ocean Spirits perform scientific research and provide a nationwide education on sea turtles for the communities of Grenada. To find out more about Ocean Spirits please visit their website.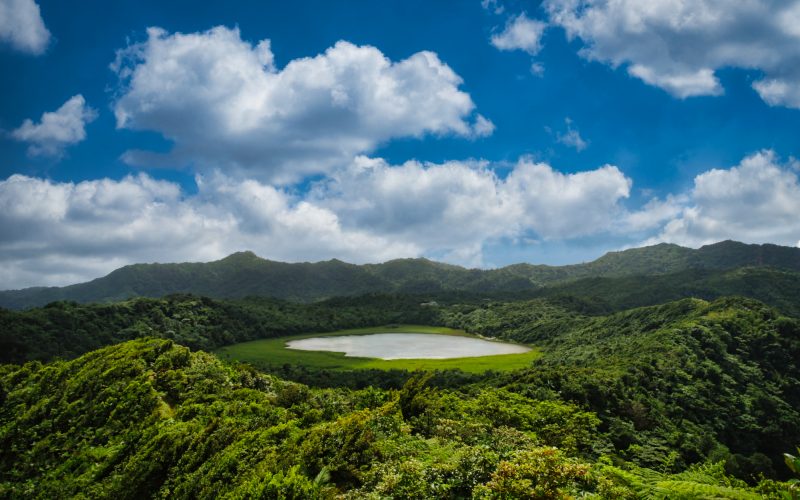 Hiking
There is plenty of hiking to be had here in the north of Grenada, either on your own or on organised walks.
The Spice Isle offers its adventurous side for those looking to connect with the wild beauty of the Caribbean.
The northern and central parts of Grenada are the place to explore lush rainforest, cascading waterfalls, hot springs, plantations and coastal trails. We are especially fond of the Grand Etang Lake.
We can arrange guides for you for a fuller experience should you wish. We also try to do 'The Hash' most Saturdays, and you are more than welcome to join us! Great company, interesting trails and an ice-cold beer or two at the end – what's not to love?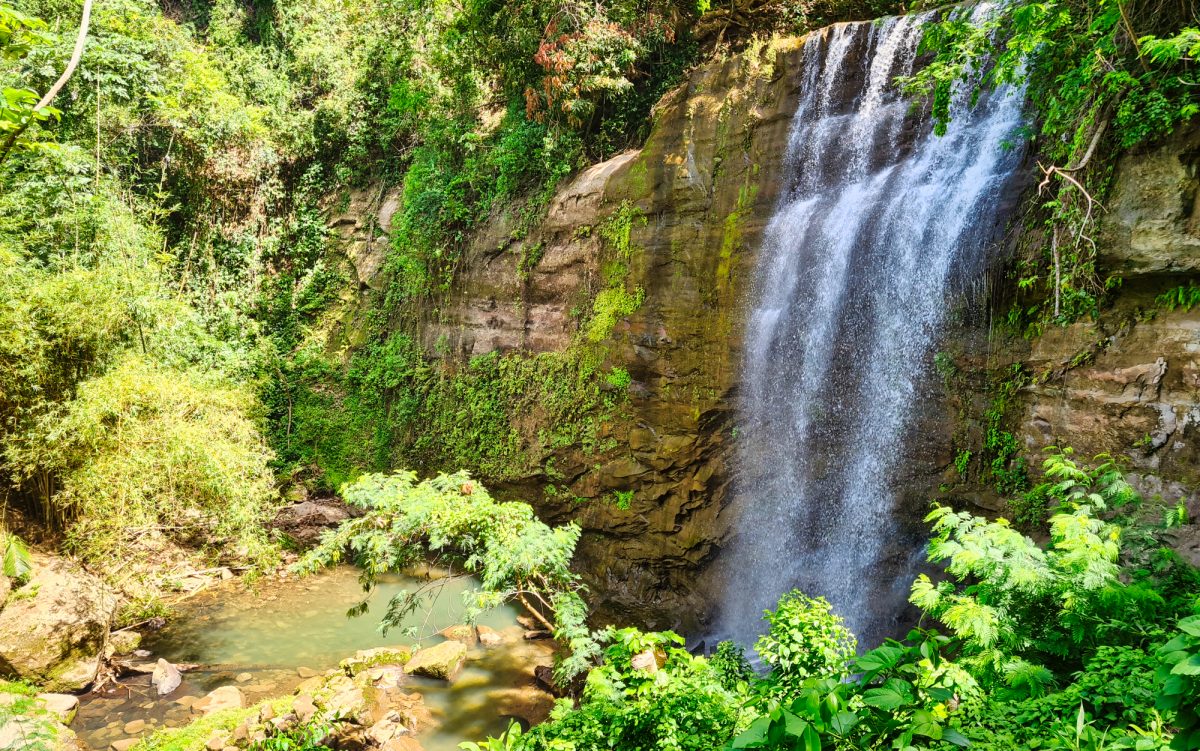 East coast: Grenville & the Mount Carmel Falls
Venture down the east coast and you will find Lake Antoine and the historic River Antoine Rum Distillery, as well as the Belmont Estate working spice plantation a little further inland.
Further down you will find Grenville, the second largest town in Grenada and the capital of the St Andrew Parish.
Grenville has a diverse marketplace and is the perfect starting point for trips to the rainforest inland or further south to the stunning Royal Mount Carmel waterfalls and some of Grenada's protected bays and beaches.
Further south and inland is Laura's Herb and Spice Garden where you can learn how Grenada's spices are grown and processed – well worth a visit.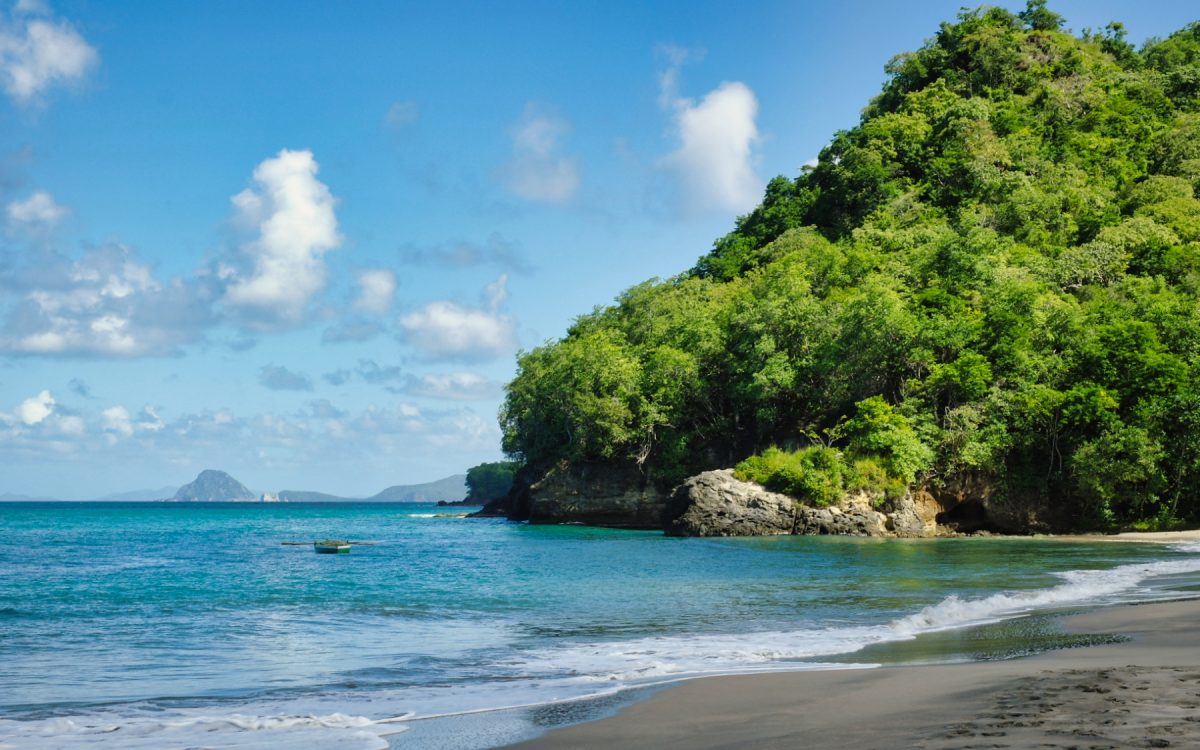 Davey Beach
Of all the beaches in north Grenada, Davey Beach is our favourite. Just off Little David Point, and only a half-hour hike away along the coast (or a short drive), this is a picturesque beach that is popular with the locals, but don't be surprised if you have the beach to yourselves.
Some local fishermen keep and maintain their boats here, ready to take out when the conditions are right, and on public holidays you can expect families to come to the beach from across the island to cook 'Oil Down' – the national dish of Grenada.
The local wildlife have been known to use the beach too, so keep your eyes open for pelicans, frigatebirds and boobies as they're often out enjoying the sunshine!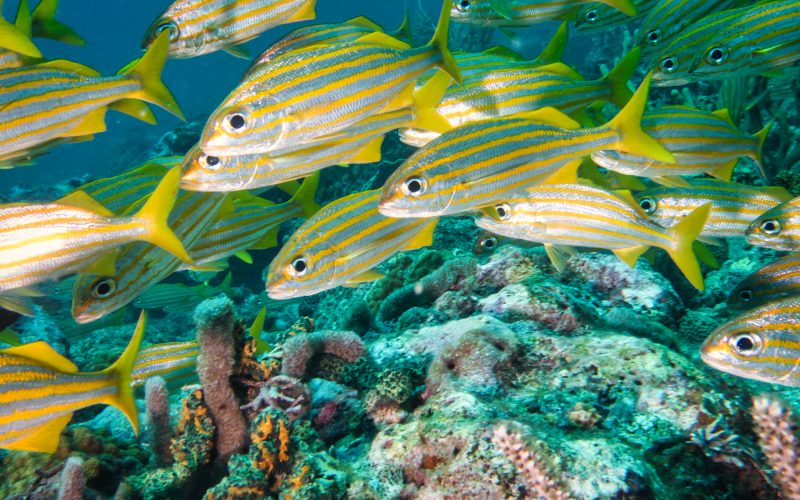 Diving
Grenada is the self-proclaimed 'Wreck-Diving Capital of the Caribbean', with numerous sites within recreational dive limits, including the largest shipwreck in the Caribbean: the Bianca C passenger ship.
The local waters are home to a wide variety of marine creatures, colourful reef fish, and hard and soft corals. The underwater topography is especially interesting, with various drop-offs and flat reefs. On some sites, usually those in more exposed waters, you can also expect to see larger creatures such as eagle rays and reef sharks.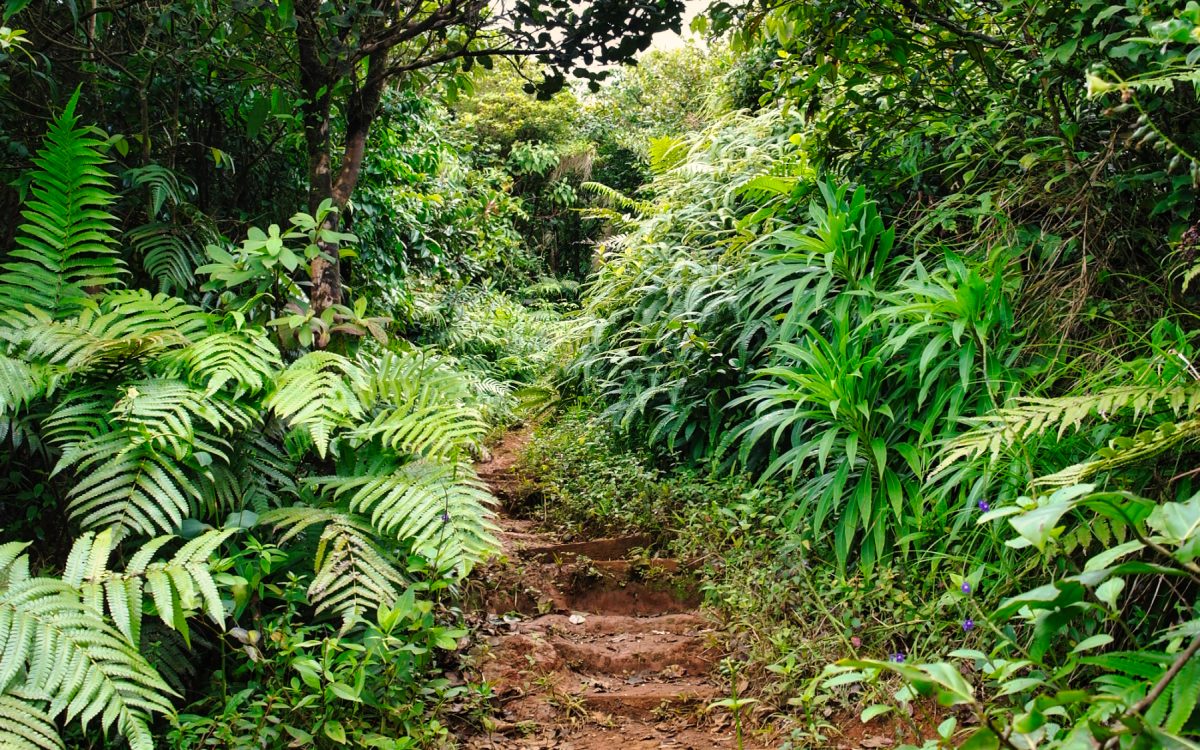 West coast: Gouyave & the Concord Falls
Take a trip down the west coast and you will find Duquesne Bay (famous for its Petroglyphs), the Diamond Chocolate Factory in Victoria, the Nutmeg Processing Station in Gouyave, and the Douglaston Spice Estate just past Gouyave.
For those wanting to experience more of Grenada's natural beauty, we suggest venturing further south to the beautiful Concord Falls – the hike will be a little longer than most, but the swim at the end will definitely make up for it.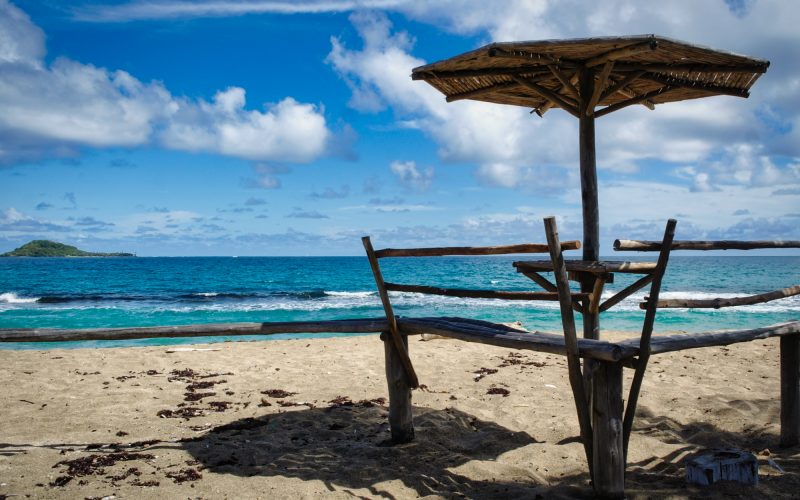 Bathway Beach
This white sand beach is popular with the locals, especially at the weekend, and boasts views across the water to Sandy Island and Green Island.
The shoreline is protected by natural boulders that break the waves, making it a safe place to swim most of the time, but don't venture outside of these boulders as there is a very strong current.
There are a few small local eateries along the beach, including the Blue Bar, which is run by our friends Maggie and Dale. They serve great food and it is fun to visit for the evening or hang out for the whole day. Be sure to sample Maggie's homemade hot sauce – it is the best on the island in our opinion!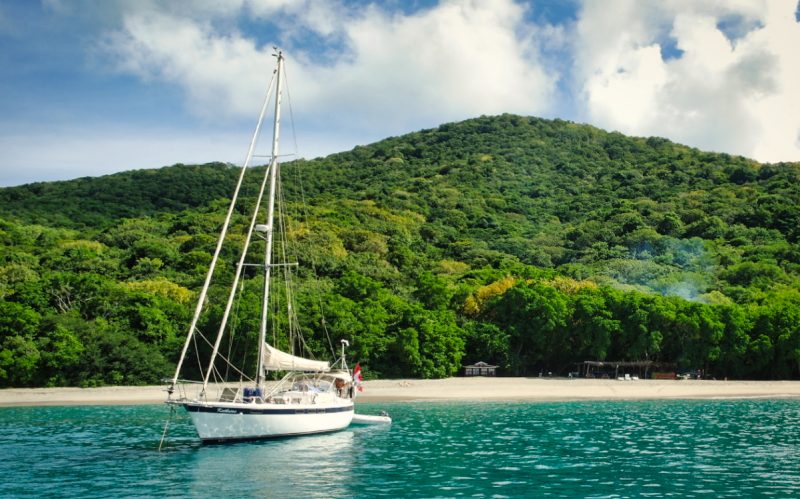 Cruising
Yachts are available for both bareboat and skippered charters in St. George, and we can assure you that cruising to the Grenadines is a fabulous experience.
There are plenty of secluded islands to visit, all surrounded by crystal clear water. We have visited the islands a few times and our favourite itinerary so far has been to stay overnight at Tirrell Bay as it is an easy and safe anchorage. With the right timing and a bit of luck, you might get to see the sun set while the full moon is rising!
From Tirrell Bay we suggest sailing to Sandy Island for a morning swim before heading to Anse La Roche Beach for a spectacular lunch at Tim Garraway's Bar.
Of course, you may prefer a completely different itinerary, and the choice is entirely yours – we're happy to help with arrangements as needed!