Our restaurant & bar
Check out our on-site restaurant and bar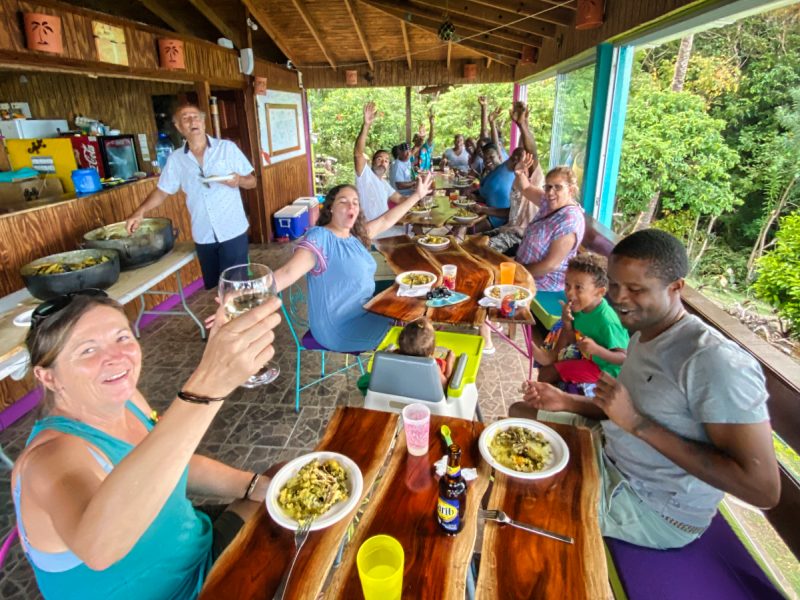 The Almost Paradise bar and restaurant is available to all of our guests for breakfast and dinner, helping you to start and end your day in just the right way.
We like to prepare our meals using as many fresh, local and homegrown ingredients as possible, and our simple menu can change daily depending on what is available. The result is always good, wholesome homecooked food.
We're more than happy to accommodate those with a special dietary requirement – just let us know in advance, and we'll adjust the menu accordingly.
Our bar is well stocked and eager to please with a range of beverages to suit everyone. We have even been known to mix a cocktail or two!
We also welcome non-guests, though only for evening meals on Thursdays to Sundays – this needs to be booked at least 24 hours in advance to ensure we can accommodate.